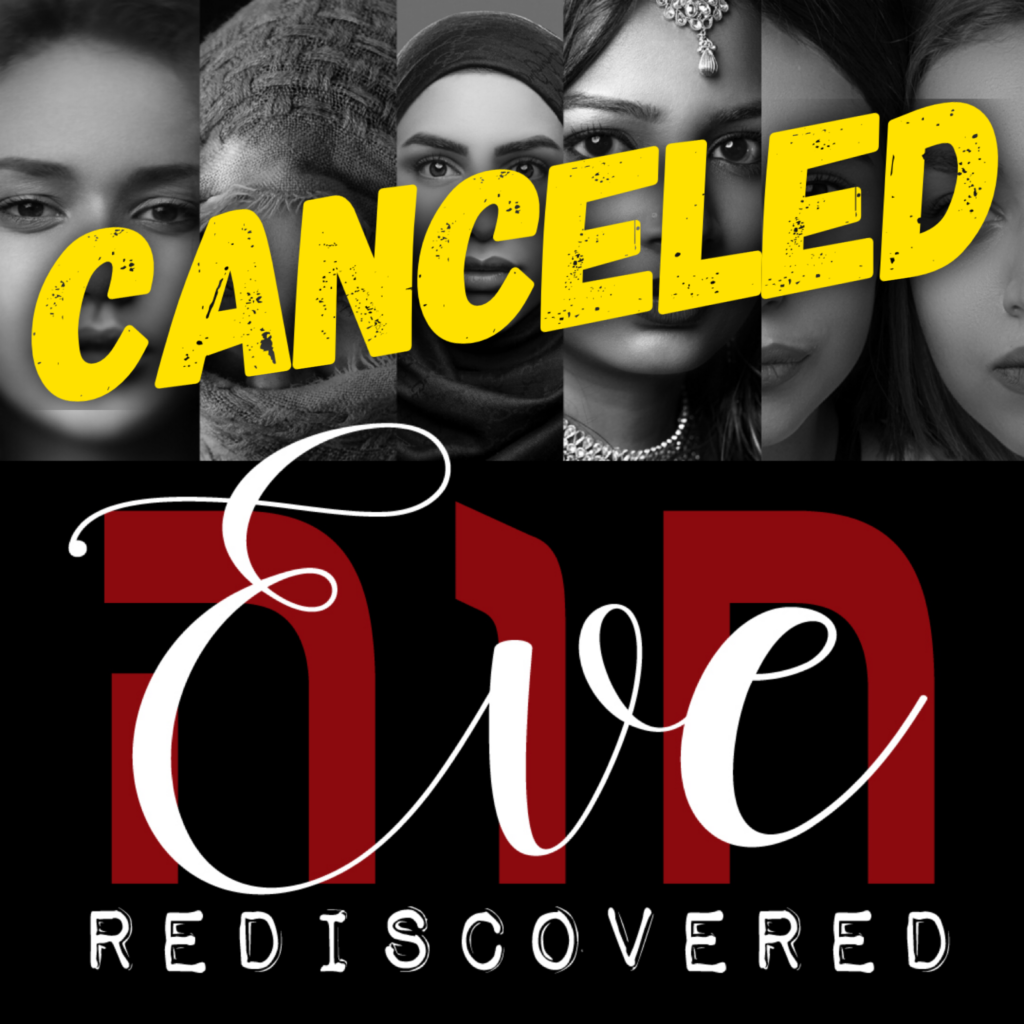 Neshama Conference Plan B
While we had prayed that we wouldn't have to cancel the conference, G-d's plans prevail. We know that this conference theme and the teachings of our speakers is divinely appointed so we don't want you to miss out!
If you reserved a room at the Hampton Inn Viera (our conference block), they have assured us that your reservation can be canceled with no fees. Please call the hotel directly to cancel your reservation.
(321)255-6868
We will be recording the audio and video of our speakers' presentations and compiling them onto flash drives that you can play on your computer (which you can also hook up to a tv). These will be sent, along with your conference packet containing schedules, discussion questions, promos, etc.
We will be refunding 50% of your registration fee. The retained monies will be used to cover materials we will be sending to you (your conference packet with all relevant material), the cost and production of flash drives with speaker presentations, and shipping.
If you preordered a conference shirt, we will ship that along with your conference
Our prayer is that you plan a mini Neshama 2019 Conference in your area. You'll have everything you need: teachings, discussion questions, a schedule, etc. Just supply the food and fellowship.
Feel free to invite ladies that maybe weren't planning to come to our conference in Melbourne. Perhaps, G-d's plan was to expand the reach of this conference beyond this city and these 100 women.
If you need any technical or practical help in how to put together your local Neshama 2019, feel free to contact us!

We would love for you to send us photos of your local Neshama 2019!
Here's how you can help us!
We will be shipping your packet to the mailing address that was provided when you registered. Some registrations were not necessarily complete. In order to double and triple check that we get your packet to you at the right place, we would appreciate it if you'd fill out and submit the form below. Resubmitting your information via this form helps us verify your mailing address.
If a group of you had planned on coming to the conference and are okay with shipping to your congregation, that would help us save on shipping costs.

Please check the box and indicate your congregation on the form.
We will be mailing checks for registration refunds. Shirt costs will not be refunded since we will be sending those to you. Payment refunds will be issued to the payer as indicated by our payment processing system. If your mailing address is different than what you indicated on your payment, please make sure you note that in the "Other information" box.
We will do our best to get these out as quickly as possible. Refunds will go out before conference packets since we have to get the teachings together and copied onto flash drives before those can be mailed.
Thank you for your patience and understanding. Any questions or issues can be emailed to info@neshamawomen.com and we will get back to you within 24 hours.